New website for Special Testing Ltd
24 August 2015
24th August 2015 - New Website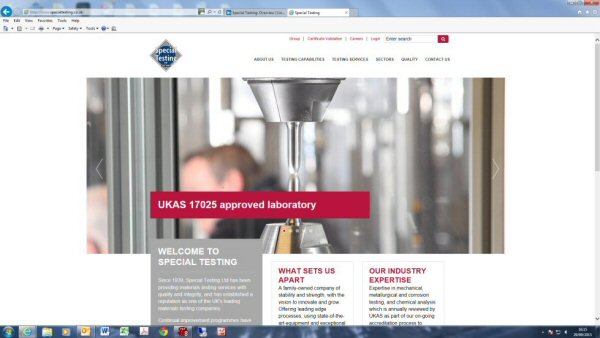 Special Testing are proud to launch their new website. 
Based on the latest design trends, we have opted to focus on images from across our facility.  As the saying goes,
A picture is worth a thousand words.  On our website, all images have been taken during daily testing of customer material.
It goes to say we are proud  that we haven't used a single stock image on our website! 
We hope you enjoy looking round.