Welcome to Special Testing Ltd
---
Originally established to support Special Steel Co Ltd heat treatment company, Special Testing Ltd has grown through investment and careful management to be one of the leading and most respected materials testing companies in the UK. With UKAS accreditation, we are ideally placed to serve many demanding and critical global industries.
---
Our heritage
In 1925, Bennett Beardshaw founded The Special Steel Co Ltd on Bacon Lane in Sheffield to melt and process tool steels. Demand for heat treatment services grew rapidly, as did the need for complementary mechanical testing. In 1939, a dedicated test house was built and Special Testing Works Ltd was formed.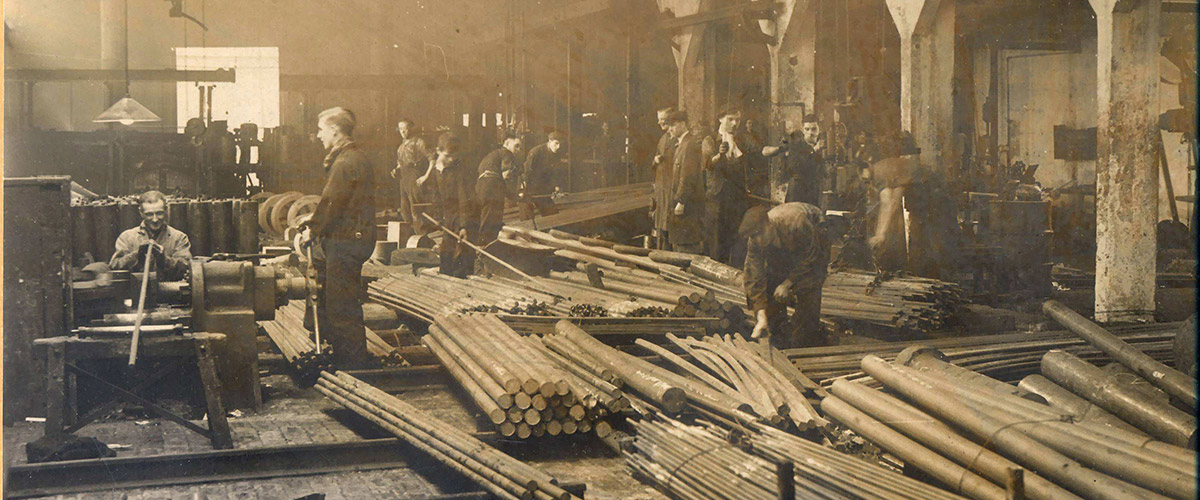 As we became recognised for our expertise in mechanical testing, we invested in the latest testing equipment and demand for independent testing from external customers continued to grow. During the following years, it became necessary to extend our range of services to include metallurgical and corrosion testing. Therefore a metallurgical department was established in the early 1990s.
Continuous improvement programmes have driven growth both in capacity and capability, with the introduction of many other testing services, such as elevated temperature tensile testing and stress rupture testing.
In 2005, the test facility was extended to house the enhanced range of services. So now, the Mechanical, Metallurgical, Corrosion and Analytical Testing Laboratories are all located in the Douglas Building - named after Bennett's son who worked for, and drove the company forward over 40 years.
Strategic planning and investment in buildings, equipment, staff and training, as the company has passed from one generation of the Beardshaw family to the next, has helped Special Testing Ltd become the success it is today.
Capacity and capability
Our workshop space of more than 8,000 sq ft houses all our production processes, including goods inwards, sawing, machining and sample storage. Overhead cranes and forklift trucks allow us to handle and transfer larger test samples and we have the capability to saw pieces up to 14" diameter in-house, or up to 31" diameter by utilising other Special Steel Group equipment.
We prepare in excess of 1,200 samples each week, which consists of more than 800 production hours.
Our testing laboratories are housed adjacent to production, along with administration offices. Here we carry out more than 2,500 individual tests each week.
A key factor in our success is our commitment to evaluating new testing apparatus and accessories, from tensile extensometers to elevated tensile furnaces. We constantly strive for, and achieve, the highest levels of accuracy and quality.
And while the majority of our testing is within the scope of our UKAS accreditation, we are happy to perform alternative 'custom written' tests as detailed in customer specifications.