Laser Extensometers for Tensile Testing
11 December 2015
The new mechanical testing laboratory in Sheffield has been equipped with the latest in tensile testing technology. 
From the early days of mechanical testing, where loads were applied manually, values recorded by hand, and stress strain curves plotted out by hand on graph paper, technological advancements mean that we can now offer true contactless tensile testing from our Sheffield Laboratory.
The new laser based extensometers register the movement of a pixelated pattern on the tensile sample, and can offer highly accurate sample extension data all the way through to sample failure.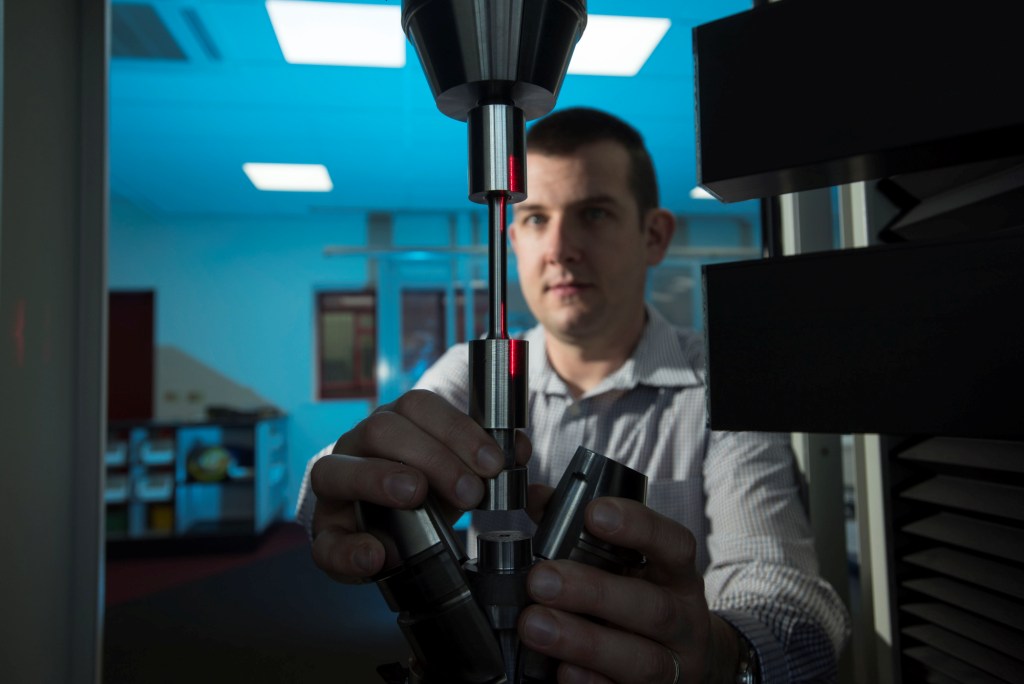 We have now been operating the new mechanical testing equipment on non production samples for a number of months alongside our existing equipment.  This has enabled verification of data and procedures in accordance with our UKAS 17025 accreditation.
Our Sheffield mechanical testing laboratory now houses 6 fully calibrated tensile machines!  This ensures that Special Testing remain capable of offering the very best customer service when it comes to tensile testing and elevated temperature tensile testing.
We would like to welcome all customers, prospective customers and interested parties to our laboratory to see our new facilities first hand.