Services
---
A key factor in our success is the delivery of exceptional customer service, ensuring that we meet and exceed their needs and expectations. We achieve this by maintaining a number of systems that complement our standard business activities and enhance the customer experience.
---
Customer portal
All our customers are provided with a unique customer code and a password that allows them to log in to a dedicated area of our website and access details of their current and past orders, any related test certificates and details of their account.
This online system also provides access to our pricing calculator – a valuable tool used for commercial support at customer sites.
Test Piece Collection, and Same Day Certification
We pride ourselves on our reputation for delivery lead times. We achieve this through careful planning and scheduling of production and testing, with the objective of completing all testing quickly and efficiently, without compromising on quality.
We offer a premium same day service, in order to support customers with time-critical needs. Samples received at our premises before 9am will be processed and tested, and results returned by 5pm.
Not all testing is achievable within 24 hours due to the nature of the test parameters, but further premium and priority services can be arranged with prior notice, and we'll do everything possible to meet your needs.
Computer system and certification
Our innovative approach to business keeps us at the forefront of the industry and ahead of the competition.
We have a unique computer system used to store all test certificates, with an online portal making them available for customers to interrogate at any time, from anywhere in the world.
Our customer database identifies any information and requirements unique to each customer. This is available to you, the customer, at any stage of production, and is used by our contract review team when orders are placed to ensure that specific requirements are taken into account.
Customer information and order details are systematically transferred to the test certificates, which are automatically emailed to selected recipients upon completion of testing and approval of the certificate.
We use this system to provide a complete picture of our production and testing activities, from which we produce management reports in order to review our performance and implement improvements.
Witness testing
Witness testing and third party inspection provide our customers with the confidence that test procedures are carried out in compliance with industry standards.
We have daily contact with a number of third party inspection companies such as Lloyds Register of Shipping, Det Norske Veritas and Bureau Veritas, and regular contact with many other witness authorities too.
We also welcome direct customers and representatives from global organizations such as Rolls-Royce, BP, Shell, Chevron, Statoil and Total to our premises to witness testing. Our ability to run tests simultaneously throughout the laboratory, facilitates time efficient visits for all parties.
Test piece collection
For many years, our daily test piece collection service has been appreciated by many local customers. We have a dedicated vehicle that travels throughout the region collecting and delivering test pieces to our premises.
We have now established a courier service and are constantly expanding our reach to give customers throughout the UK the same service.
This much valued service ensures that samples are received safely and testing can commence as soon as possible.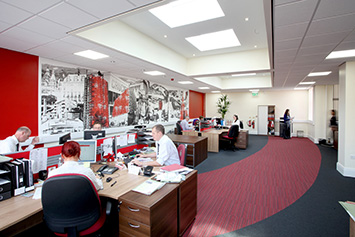 Our customer portal
Online access to your current and past orders and certificates using your unique log in.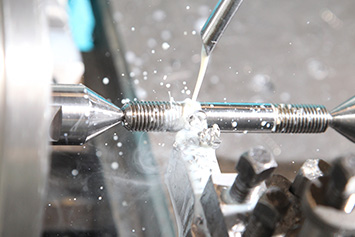 Same day service
For 'time critical' reports we offer a premium same day service on selected items.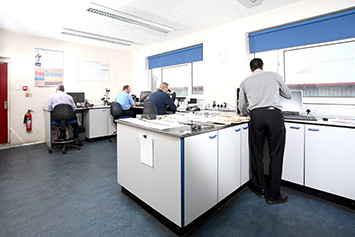 Online certificate generation
Our customer focused computer system automatically generates test certificates.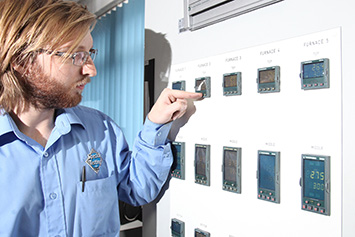 Witness testing
We accommodate daily witness testing by your chosen inspection authority.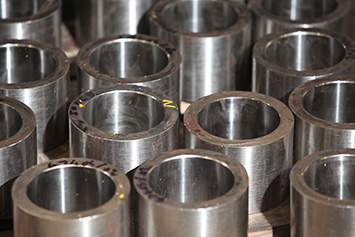 Test piece collection
We offer a test piece collection service in designated parts of the UK.