Quality & Technical
---
Our Quality Management System, which complies with ISO 17025 and NADCAP, demonstrates our commitment to achieving the highest level of quality possible. This system covers processes maintained by both our contract review team and our metallurgists and technicians.
---
Quality approvals
We have held the UK's prime approval standard for providing certification, testing and inspection services since March 1982, transforming from NATLAS to NAMAS and latterly UKAS, (United Kingdom Accreditation Service), achieving ISO/ IEC 17025:2017 and more recently NADCAP approval
This approval demonstrates our competence, impartiality and reliability when providing critical test results.
We have developed and improved our Quality Management System over a number of years and have gained a number of additional 3rd party accreditations.
We have been audited and accredited by Rolls-Royce, which gives us access to their Sabre website, enabling us to work to the latest specification revisions. We have similar approval from Messier Bugatti Dowty and access to Safran.
These accreditations demonstrate our commitment to their respective industries.
We are also an approved supplier to large independent companies such as One Subsea, FMC, GE and many others.
Our attention to quality and service is recognised and respected throughout the industry.
Quality Management System
Our Quality Management System ensures that all procedures are documented in accordance with the terms of our accreditation to ISO 17025.
The system requires us to conduct internal quality and technical audits to planned schedules with any findings used in our continual improvement program.
Traceability is an essential integral part of our business. From receipt of test piece to certificate generation and approval we ensure that identification is maintained and we have a transparent view of all our test orders and related information.
The Quality Management System is maintained by our Group Quality Department and internal quality and technical personnel. They ensure that all procedures are strictly followed and that we continue to implement the most effective processes. Integral to this is our bespoke IT system, used to monitor, measure and create reports on all aspects of our operations.
Technical expertise
We have qualified metallurgists, mechanical testing technicians, apprentice trained machinists and countless degrees and qualifications in our field. It is these people who evaluate and process all our orders. A number of our employees have been with the company for over 25 years and their wealth of experience is invaluable.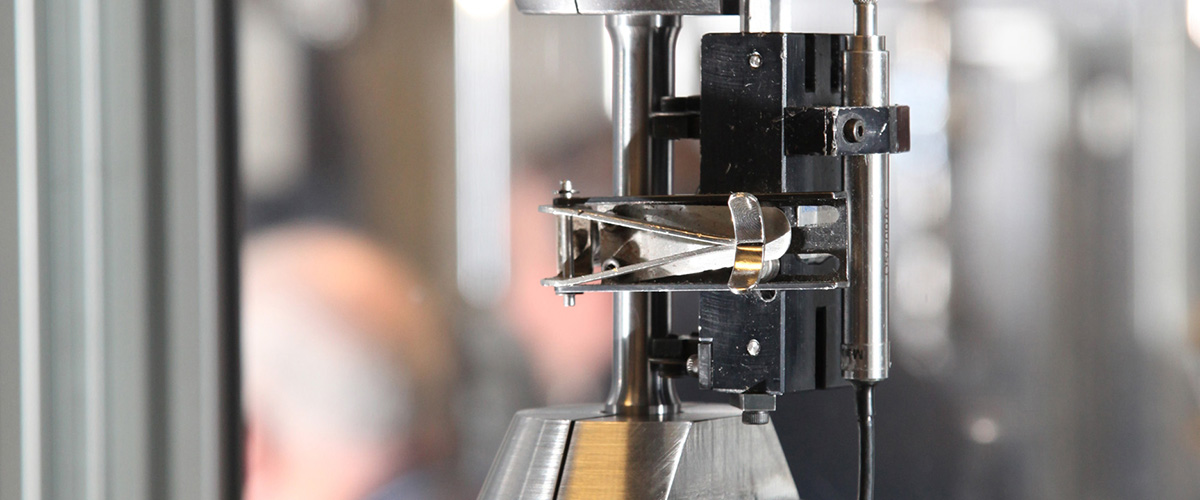 Our technical experts regularly review customer specifications and National Standards to ensure compliance with the scope of our approvals and ensure that the capacity and capability of our company remains appropriate to the services we provide.
Uncertainty of Measurement budgets are calculated by our Technical Department, recorded and applied to our test results as required by our UKAS accreditation.
Our processes and traceability
Traceability throughout our testing processes is vital to us, highly valued by our customers and contributes to our reputation for excellence and integrity.
Upon receipt of test materials, our experienced contract review team interprets and translates requirements from customer orders generating a unique test number used throughout the testing processes.
Accurate test location is paramount and samples are removed from test pieces in accordance with both internal procedures and National Standards.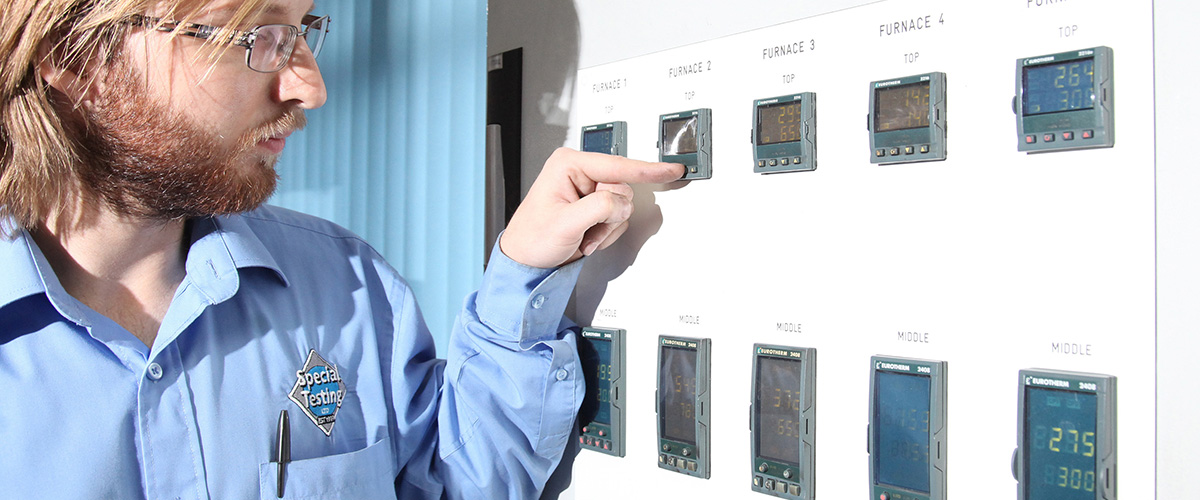 The unique test number is hard stamped on each sample sectioned from the piece and the remaining balance. Identification is also transferred during machining to retain the traceability as the prepared samples are sent to testing.
Balances of test pieces are numbered and retained in a custom designed racking storage system for a specified period should retesting of the materials be required.